Meet Brian, Brandon and Braylon, and Pam. I had the honor of photographing this family portrait session with one of the sweetest and most adorable families. Some clients i sometimes don't meet until the day of the session, but I always try to set the mood to one that's relaxing, comfortable and fun and for me that mood is one that makes me and my clients laugh. When i first met these young gentlemen they were so shy...well not Brandon but by the end of the session i was sad to see us part :( I must also give a BIG SHOUT OUT AND KUDOS to Pam for raising such well behaved, well mannered and spiritual minded boys!
Here are a few images i want to share from their session!
Thank you Pam, Brian, Brandon, and Braylon for allowing me to photograph you!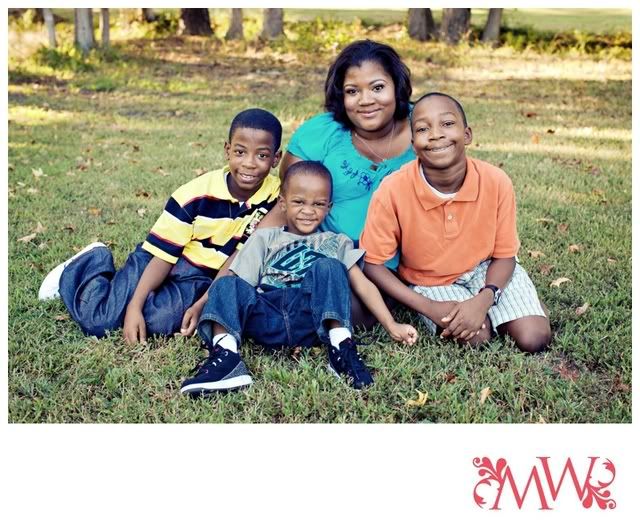 Brandon, 11; Braylon, 4, and Brian, 12